Raratonga: Pedal powered island loop
Posted by daveb on May 29th, 2009
We had planned to spend our ten days in Brisbane selling our car and sightseeing: perhaps six to market, show and sell the car and four to sightsee. Our best laid plans were quite simply blown out of the water when we sold our car within a couple of hours of arriving in the city. So much for best laid plans, we now had nine whole days to sightsee — so much for best laid plans (I hope you're reading this, Raymond!).
Naturally, the rapid sale of our car removed the final 'unknown' miniature-stress factor from our travelling existence and so we unexpectedly spent most of our remaining Australian days enjoying Kate and Harry's beautiful Queenslander home–complete with large balcony in leafy surrounds–just a stone's throw away from the city.
What this all meant is that we arrived in the Cook Islands after having completely relaxed already and, instead of fulfilling our preconceived ideas of chilling-out, we both found ourselves rather energised and looking for island activities!
Everyone's buzzing around on motorised scooters here and so we'd thought that we'd give it a go. Even though my Mum would be horrified at the thought, there's not much traffic here so we convinced ourselves that this place was as good as any to get on a motorbike. The local hire companies thought differently however: we only wanted to hire the bikes for a single day and nobody would let us on the road without any relevant experience for such a short hire. Confusingly, there were companies willing to hire out their bikes to riders without experience, as long as you agree to pay for a minimum of three days hire… (curious or sinister?!)
We spent most of the morning trawling the hire shops,  trying to make peace with the fact that this wasn't going to work. Seriously, though I can't believe that everyone on this island has a motorbike license — my nearest guess is that the numerous holidaymakers have agreed to the minimum three day spend. And they're probably the same people that are walking around in slings and plaster…
A little dejected, but still energetic, we lowered our desires to push bikes and scored ourselves a couple of helmets to go with them. (Did I mention that even though everyone rides scooters, nobody wears helmets… bloody fools.)
Rarotonga has essentially one road and, being an island, it loops the 32km (20 miles) circumference of the land. Getting lost should be really difficult. As long as we keep riding in the same direction, we'd eventually end up back where we started.
Prevailing sore bums aside, we really enjoyed our familiarisation tour of the island. There are a lot of churches here, graveyards too. And quite a number of resorts too — we stopped in at the Rarotongan for a drink. It's supposedly the best on the island, but I'd argue that the customer service is no better that the island standard — something I might riff about in a future blog. Still, they've got a great deck overhanging the shoreline and encourage you to throw titbits of bread into the water to feed the friendly fish.
A great day of riding, we'll not be sitting down for a while though…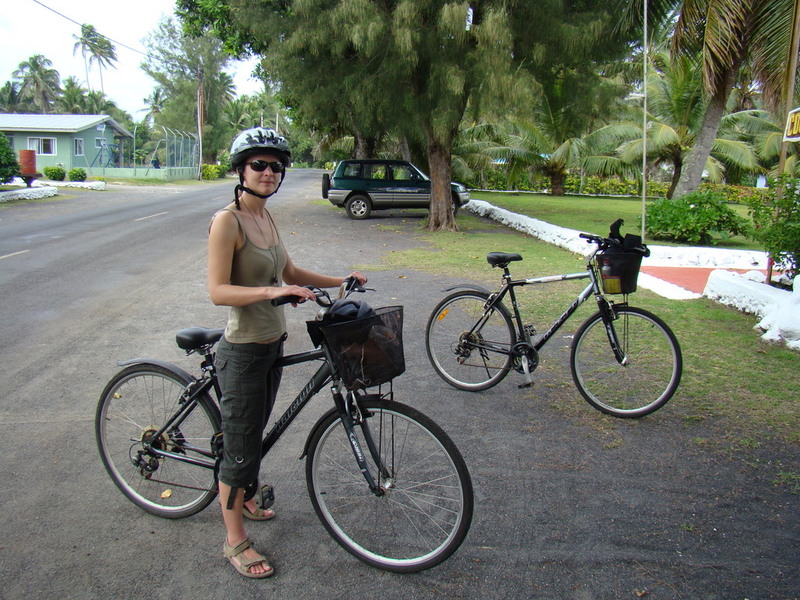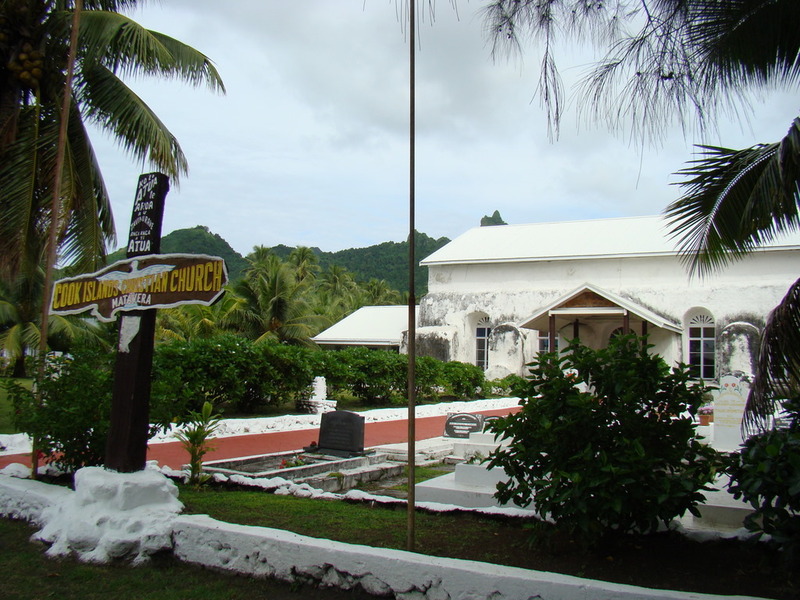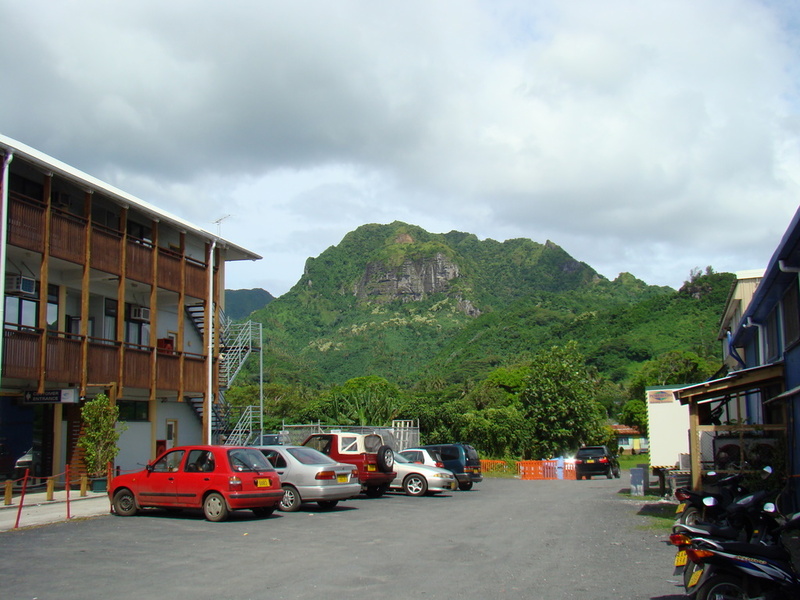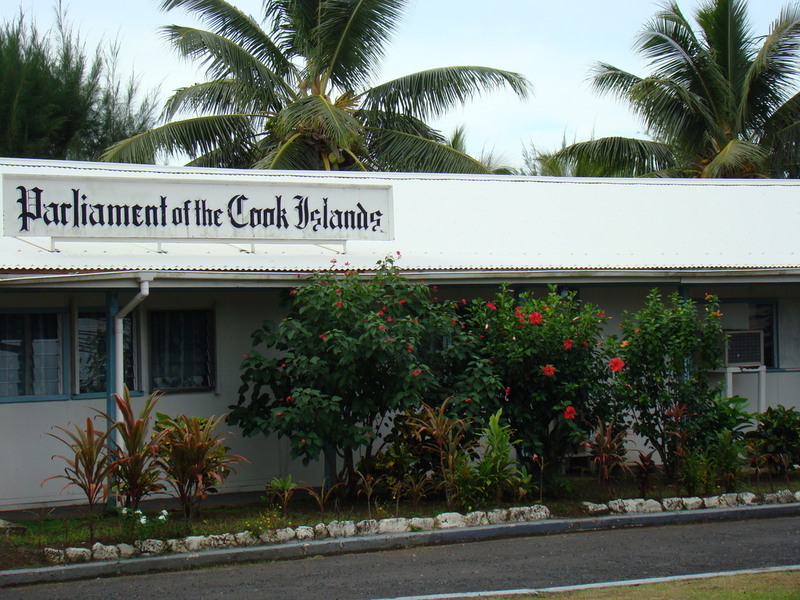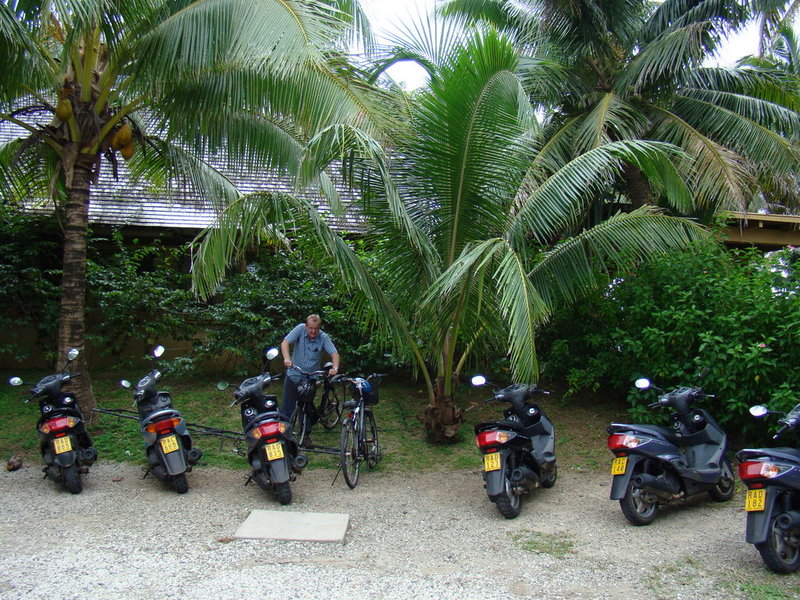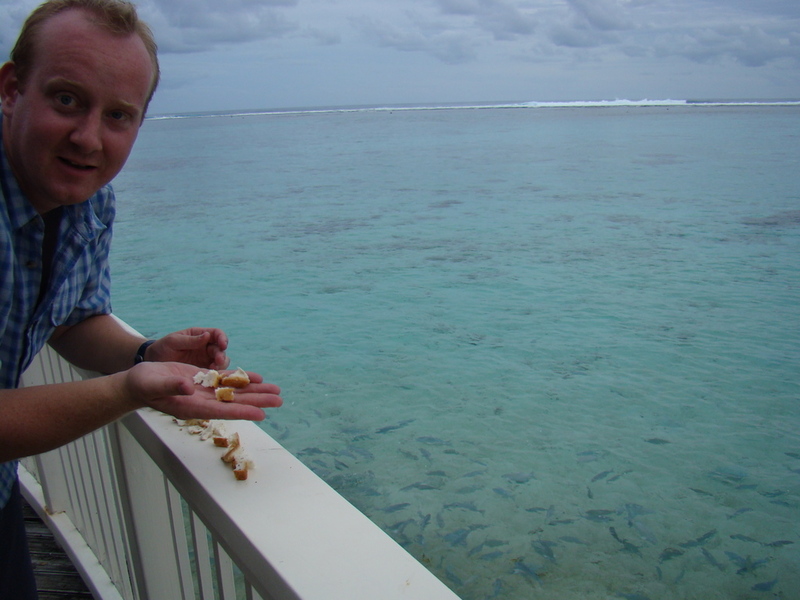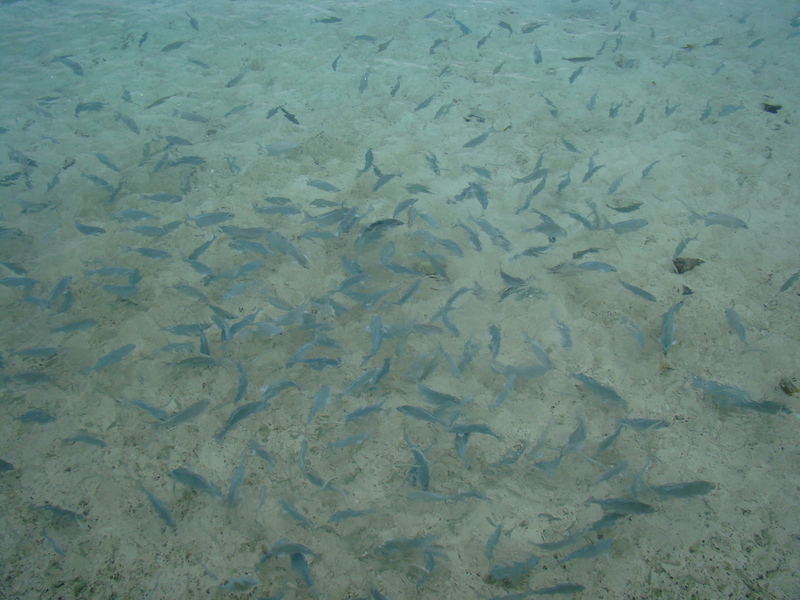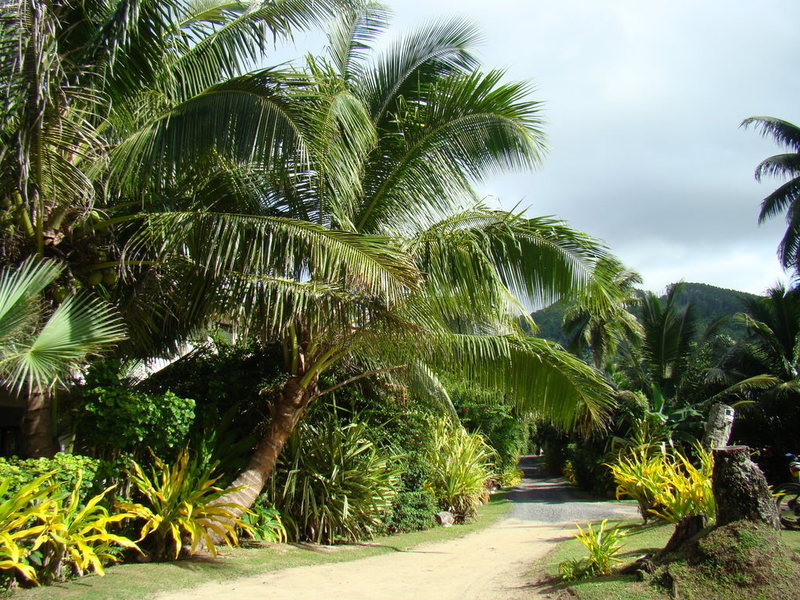 Filed under Cook Islands | 3 comments »

Comments