Africa is big
Posted by daveb on April 28th, 2008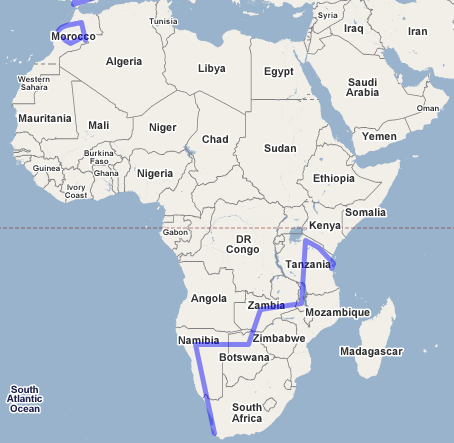 Allow me to humiliate myself by stating the obvious:
Africa is big.
I've just looked our month-long route in Morocco on a map of Africa (top left blue line on the map above, for those of us that are geographically-challenged). After that I've sketched our our planned route for the next leg of our trip; the sub-Saharan adventure. I'm overwhelmed and would like to make a second dumb observation:
The world is really big.
(Thanks for indulging me.)
Filed under Thoughts | Be the first to comment below!